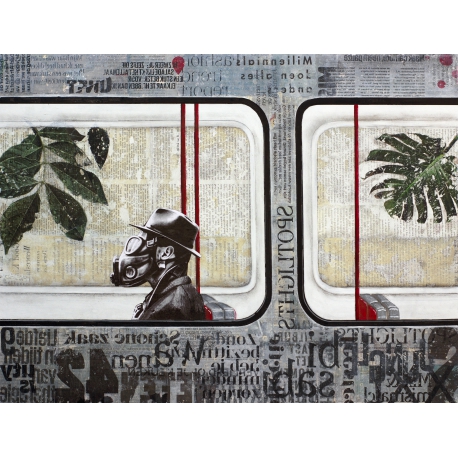 View larger
Times like these
A gas
Mask is a mask that protects the wearer from inhaling air pollutants and toxic gases. The mask forms a closed cover over the nose and mouth, but can also cover the eyes and other sensitive soft tissues of the face.
Most gas masks are gas masks too, although the word gas mask is often used to refer to military equipment (such as a field mask).
The ventilator only protects the user from digestion, inhalation and contact via the eyes (many active substances act through eye contact).
Availability date:
| | |
| --- | --- |
| Technique: | Acryl |
| Surface: | Paper |
| Year: | 2020 |
| Topic: | Other |
| Image Size: | 63 x 48 x 0.1 cm |
| Size: | Medium (60-120 cm) |
| Editions: | 1 (Unique) |